2018 Hyundai Ioniq Plug-In Hybrid Preview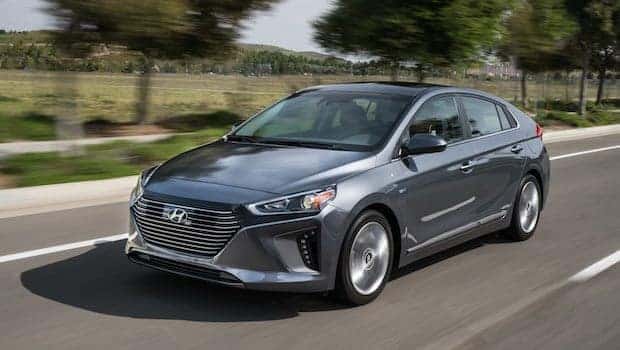 The all-new 2018 Hyundai Ioniq Plug-In Hybrid is coming soon giving drivers electric when they want it and gas when they need it. This plug-in hybrid is not only sleek looking, but it also gives travelers the efficiency and distance they have been looking for. When in EV mode, motorists can get up to 27 miles on a full charge. If in hybrid mode, this 2018 model receives a whopping 590 miles! All of this sounds too good to be true, but with the help of your Hyundai finance center, Jackson MS area shoppers can get behind the wheel of this beauty for a great price!
For those shoppers who are looking to enjoy some innovative technologies while operating this groundbreaking ride, they are in luck! Stay connected with Apple CarPlay™ and Android Auto™, which are included with each vehicle. This allows travelers to access their favorite apps, messages, music, navigation, and much more. Staying connected is key in today's society, but being safe is while doing so is the most important.
Hyundai Hybrid Fans Near Jackson MS Are in Luck!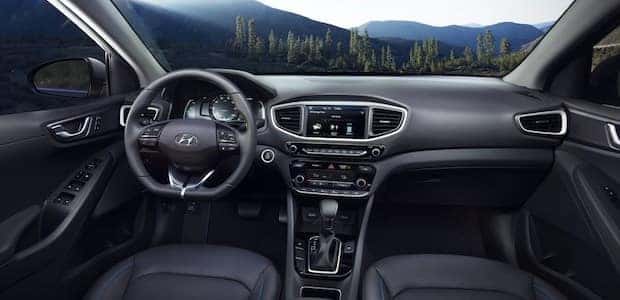 Drivers and passengers alike are sure to be in awe of the technology provided inside this 2018 plug-in hybrid, but the will easily fall head over heels for the interior design. Using bio-fabrics, recycled plastics, sugar cane, and volcanic stone, the 2018 Hyundai Ioniq Plug-In Hybrid is as eco-conscious as they come. In order to allow drivers to enjoy the environment they are keeping clean, the Ioniq offers an available tilt-and-slide sunroof which makes every drive relaxing. All of this sounds spectacular, but not much tops the Hyundai specials offered at your Jackson MS area dealership.
While the 2018 Ioniq Plug-In Hybrid watches out for the environment, it also watches out for its passengers. With help from available safety features like the Blind Spot Detection, motorists will have a second set of eyes during their travels. Other features such as Automatic Emergency Braking with Pedestrian Detection and Lane Keep Assist, which give drivers and passengers the confidence they need to take that road trip they've always been talking about. This vehicle is full of features that are sure to make jaws drop, it's just a matter of time until shoppers get the chance to get one for themselves.
To learn more about the 2018 Ioniq Plug-In Hybrid, be sure to contact Wilson Hyundai at (888) 711-0160.