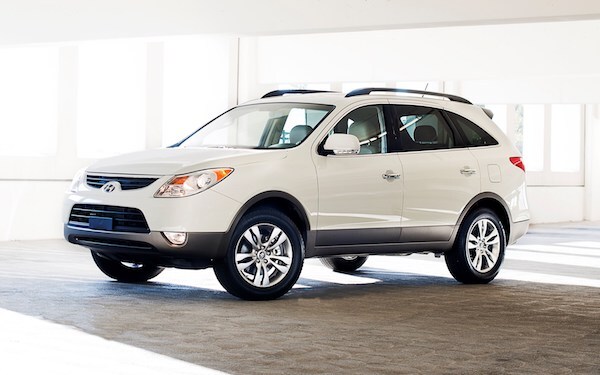 The Hyundai Veracruz is an exceptionally reliable vehicle for Jackson MS area drivers for many reasons. Not only does this seven-seater come standard with second-row heated seats on select models, but it also gives families the power they need. With the 260-horsepower 3.8-liter DOHC V6 engine, motorists will be able to get where they need to go in no time.
Not many people think about purchasing used, even though pre-owned vehicles offer a great number of benefits. Not only are used vehicles less costly than usual, but they also provide shoppers with a great number of choices. While we offer a number of used Hyundai models, the Veracruz is one of our favorites, as motorists can get all they have dreamt about and more.
Hyundai Fans Near Jackson MS Can Drive Away in Their Dream Car
When inside, potential buyers will have their jaws drop. Featuring available dual-zone climate controls for drivers and passengers, luxury is everywhere. The 314-watt Infinity® AM/FM/XM/CD/MP3 audio system gives travelers the ability to listen to some of their favorite music during their road trip, bringing sing-a-long's to a whole new level. While all of these features make such an intelligent ride, our pre-owned specials near Jackson MS make for an intelligent purchase. By utilizing such savings, drivers can drive away in their dream car with heavy pockets.
Safety is also key when behind the wheel of a car, and the Veracruz gives drivers and passengers a sense of security. With standard features like Electronic Stability Control (ESC), the vehicle's road speed, steering input, throttle position, and much more will be analyzed to make sure each drive is a safe one. Other standard features like Brake Assist and six total airbags give motorists the confidence they need to take them and their family on road trips.
To learn more about the Hyundai Veracruz, contact Wilson Hyundai by calling us at (888) 711-0160.