Our Hyundai Dealer near Jackson MS is Proud to Have the 2017 Hyundai Ioniq Available to Shoppers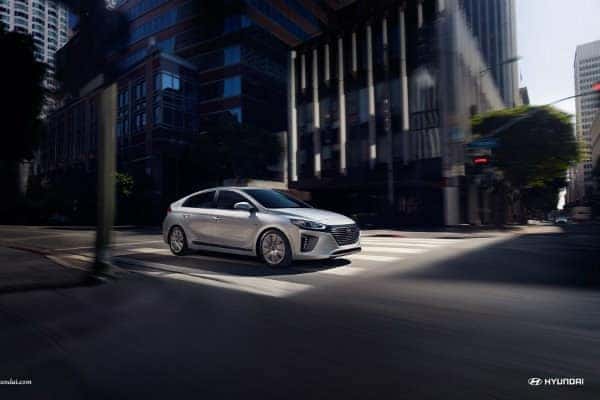 For a vehicle that is all about green power without compromise, the 2017 Hyundai Ioniq is now available to Jackson area customers at Wilson Hyundai. The three available models gives the driver the opportunity to choose between all-electric, hybrid, or plug-in hybrid, which are all designed to magnify capability, dependability and comfort. This model breaks the rules of standard fuel-efficient driving by optimizing responsiveness, without sacrificing its ability to run mostly on electricity. For drivers willing to give a hybrid a chance, than this vehicle is a good starting point.     
Many customers believe that transitioning over to a hybrid brings down the enjoyment and power that a non-hybrid vehicle brings to the road, but that is not the case with the Hyundai Ioniq. As your trusted Jackson area dealership, Wilson Hyundai will always provide you with the most reliable information on any hybrid around. What makes the Ioniq so unique is the Ioniq Blue system that envelopes the vehicle with advanced safety technology and premium features that not only help the planet, but also give you an enjoyable driving experience. At the heart of this vehicle lies a high-capacity lithium-ion polymer battery pack that is considered a "technological marvel". It is part of the Lifetime Hybrid/Electric Battery Warranty and is a crucial component with Hyundai's exclusive Lifetime Hybrid Warranty, which is committed to earning your trust and assurance. This offer includes 10 years and 100,000 miles of coverage and 24/7 Roadside Assistance for the first five years.  
Eco-Friendly Materials Create A Surprisingly Luxurious Interior For the 2017 Hyundai Ioniq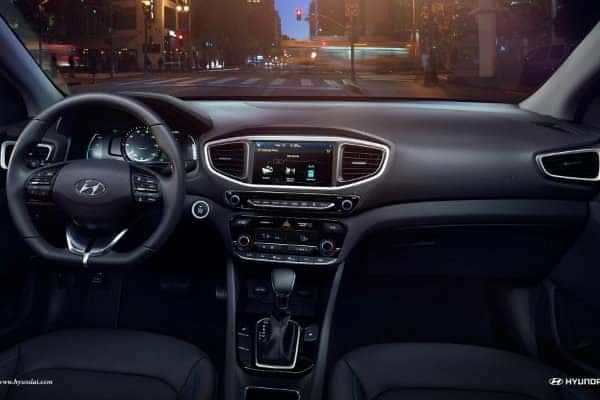 Still uncertain if the Hyundai Ioniq is right for you? Well, let's take things to the inside! This hybrid does not fall flat when it comes to creature comforts. The rear and front seats are more supportive and comfortable then ever and come with available heated front seats if you so choose. Even on a not so chilly day, sitting down on a heated seat is guaranteed to make anyone feel relaxed before hitting the road. Hyundai fans know that space is one thing that Hyundai understands and in this Hyundai, you get 26.5 cu.ft. of cargo space, along with 60/40 split-folding rear seatbacks. By having this 60/40 split-folding rear seats, it allows the Ioniq to be very versatile when it comes to carrying both passengers and cargo. A large latch is strategically placed that gives drivers better access for loading and unloading, which is better than any truck or SUV!
Now that the 2017 Hyundai Ioniq is available at our dealership, we are excited to start advertising it to our Hyundai customers who are interested in hybrid options! For more information regarding this model,
contact us
at (888) 711-0160.