Which Type of Oil Does the Hyundai Sonata Need?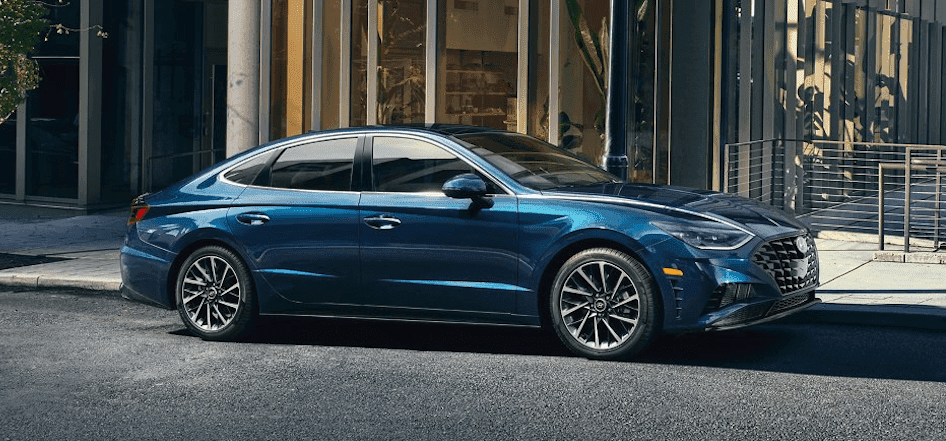 Schedule Service
If you're the owner of a
Hyundai Sonata
, you know what it feels like to cruise down the highway near Brandon, MS with excellent handling while your passengers enjoy a smooth and quiet ride. This model is unique, and you take care of it like family, but are you taking all of the correct steps to ensure that it continues to perform safely and efficiently in the future? One of the most important ways to take care of your Sonata is to make sure it receives all of the TLC it needs, which includes an oil change. Choosing the right oil for your Sonata also makes the difference. The type of oil the Hyundai Sonata needs is 5W-20, 5W-30, 10W-30. If the car is driven in mild climates, we recommend the 10W-30, but if you drive in temperatures that are below freezing, it's best to choose the 5W-30.
The Importance of an Oil Change Near Brandon, MS
One maintenance task that's important to perform regularly is an oil change, and many people don't know how often they should have this done. The answer can be found in your vehicle's owner manual where it lists your Hyundai model's service intervals, but in general, we recommend that you have your oil checked every 5,000-7,000 miles. However, it varies depending on the model as many new cars can go as long as 10,000 miles without needing their oil changed. Depending on how often you drive your vehicle, this can be pretty often in a year, so our Brandon area Hyundai service center makes sure to offer our customers fairly priced service deals year-round.
Many drivers do not realize the importance of the car parts that keep their vehicle running. Whenever one component has a defect, this has a major effect on the performance of your car. A vehicle's oil lubricates the different parts inside the engine so they can move efficiently. As oil breaks down from dust, dirt, and debris contamination from the engine and the environment, the oil can't provide this crucial function.
For more information on oil changes for your Hyundai vehicle, contact us at Wilson Hyundai today.
Schedule Service